Internet Topology: Massive and Amazing Graphs
Posted March 30, 2013
I selected a few from this Google search. Which one is best? Re-usable in other contexts? What about videos showing growth over time, or more sophisticated graphs where link thickness represents "Internet highway" bandwidth or speed. And what about a video representing a simulated reflected DNS attack, rendering 10% of the Internet virtually dead, and showing how the attack spreads across the network?
.
Source: http://javiergs.com/?p=983 (a must read)
Source: http://bigpicture.typepad.com/writing/2006/11/what_does_the_i.html (600k links, 535k nodes)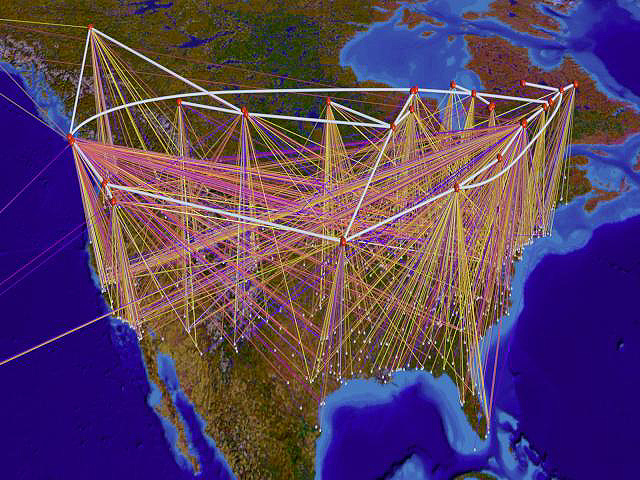 Source: http://warcloud.net/whatis.html
Authored by:
Dr. Vincent Granville is a visionary data scientist with 15 years of big data, predictive modeling, digital and business analytics experience. Vincent is widely recognized as the leading expert in scoring technology, fraud detection and web traffic optimization and growth. Over the last ten years, he has worked in real-time credit card fraud detection with Visa, advertising mix optimization ...
Other Posts by Vincent Granville
The moderated business community for business intelligence, predictive analytics, and data professionals.
The Predictive Analytics in the Cloud Study is complete!
Register here to access the full results of this exclsuive study on Predictive Analytics and Cloud Technology including a whitepaper, 2 webinars, multiple podcasts and more!