Analytics has always been dangerous for a certain type of middle-manager…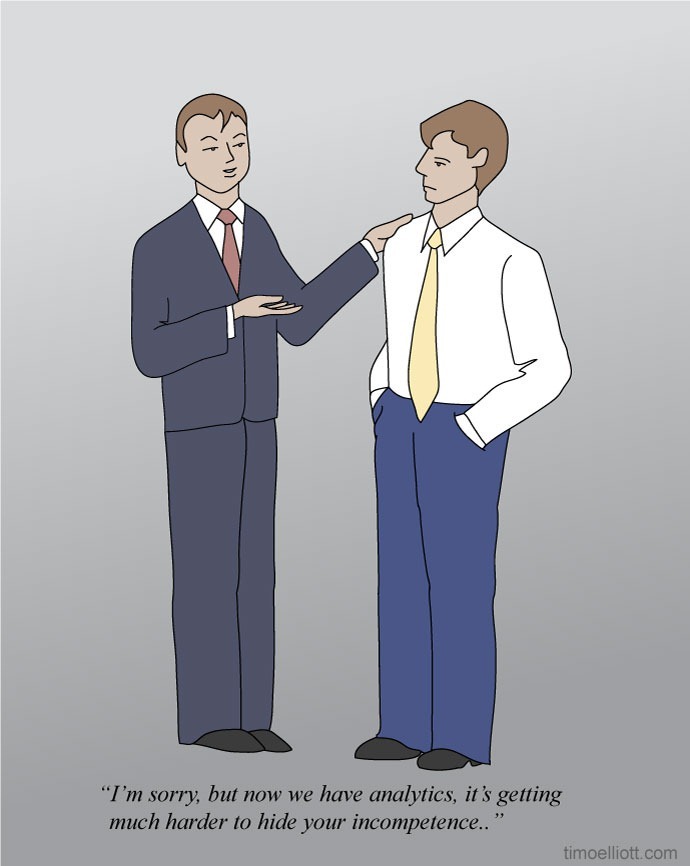 Note: feel free to use this and my other cartoons in your presentations/blogs, etc, but please keep the "timoelliott.com" text, and I always love hearing how people are using them, so please drop me a line if you do.
Share and Enjoy
Authored by:
I was the eighth employee of SAP BusinessObjects. This blog only contains my personal views, thoughts and opinions. It is not endorsed by SAP nor does it constitute any official communication of SAP.
Other Posts by Timo Elliott
The moderated business community for business intelligence, predictive analytics, and data professionals.